During the month of December, we launched into our community as salt and light. Being salt to preserve the witness and testimony of the church and being light to share the message of Jesus to others through our words and deeds. We celebrate that many were touched and impacted by the love of Jesus. Read the stories below to celebrate God's faithfulness with us!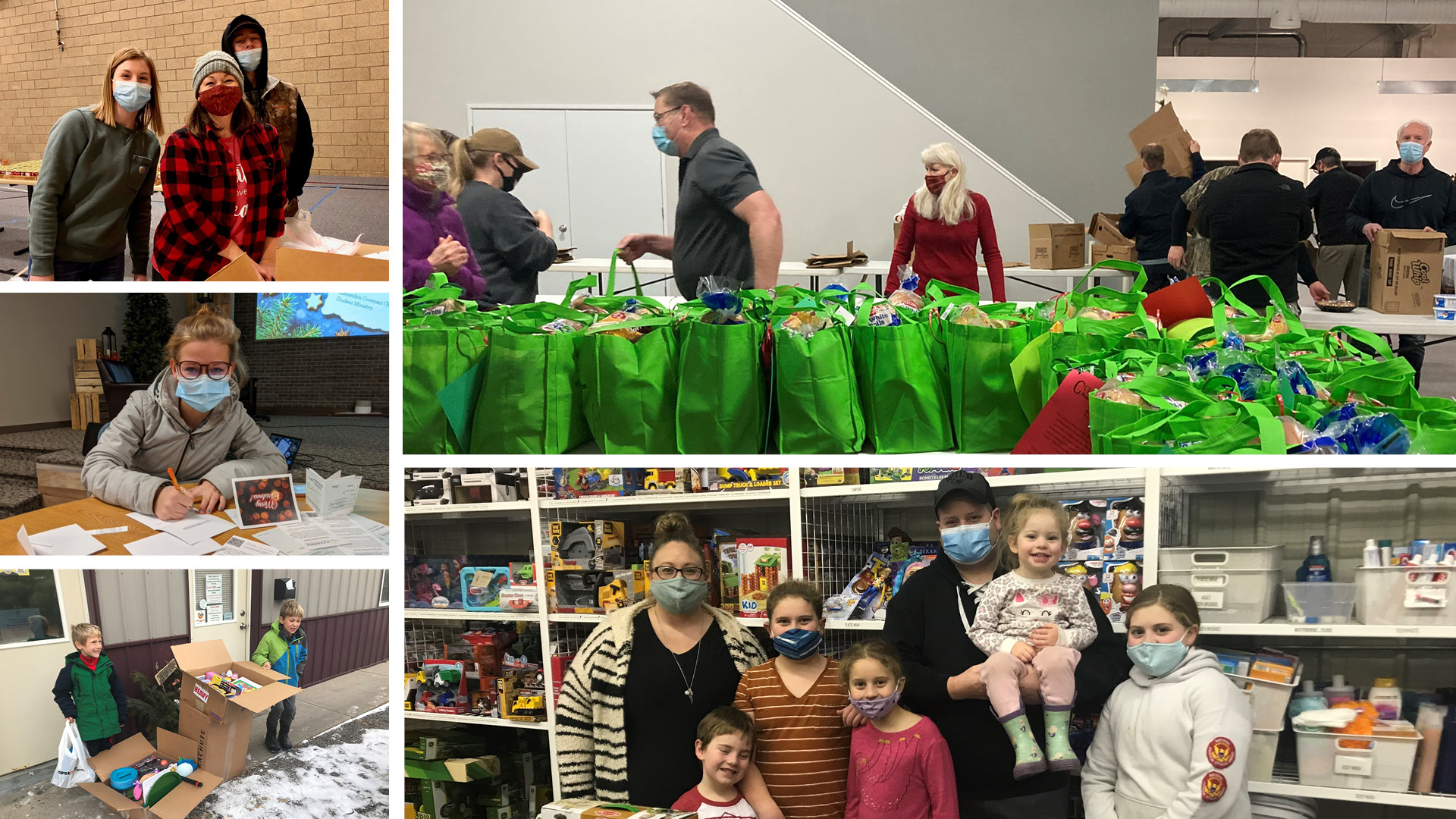 ACC Telethon
399 families of our church were contacted through phone calls during the month of December. During this season of distance, attendees and volunteers were blessed by this time of connection. Thank you to the over 50 volunteers who participated!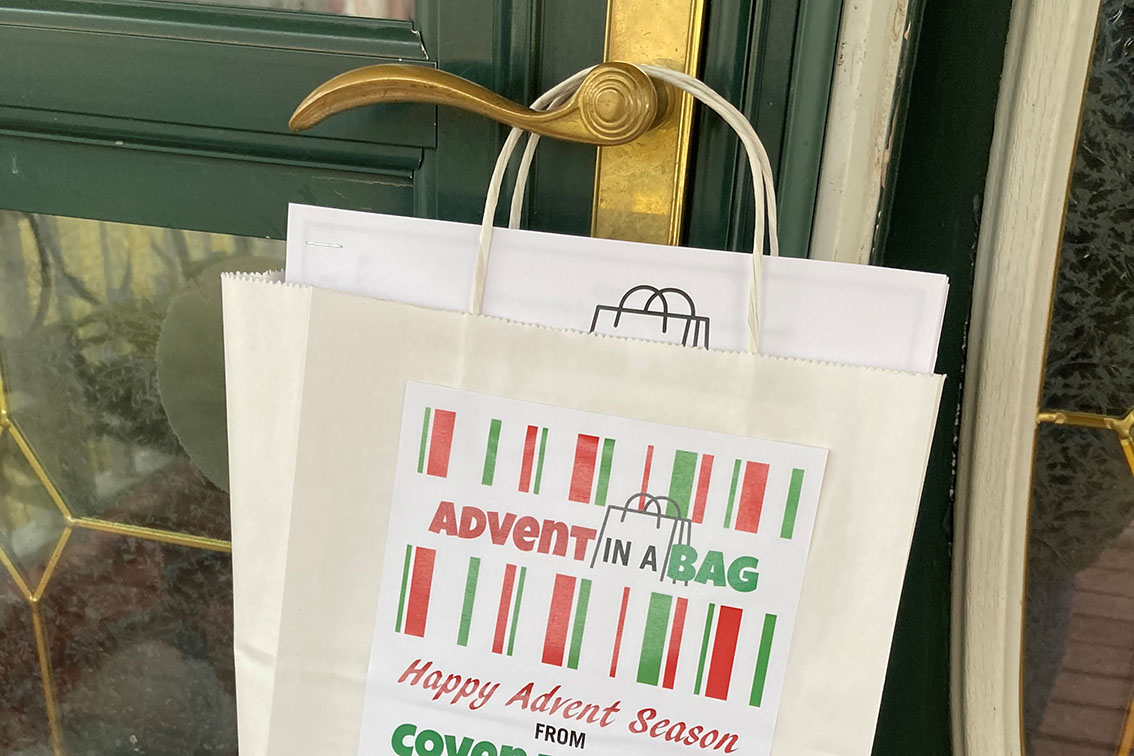 Advent in a Bag
Children's Ministry volunteers delivered 185 Advent in a Bag kits to church families. Many great connections were made and several positive stories of families engaging with the weekly devotions were received. One grandma reported sending the kit to her grandkids in the Twin Cities and met with them over Zoom to share the devotion and activities together.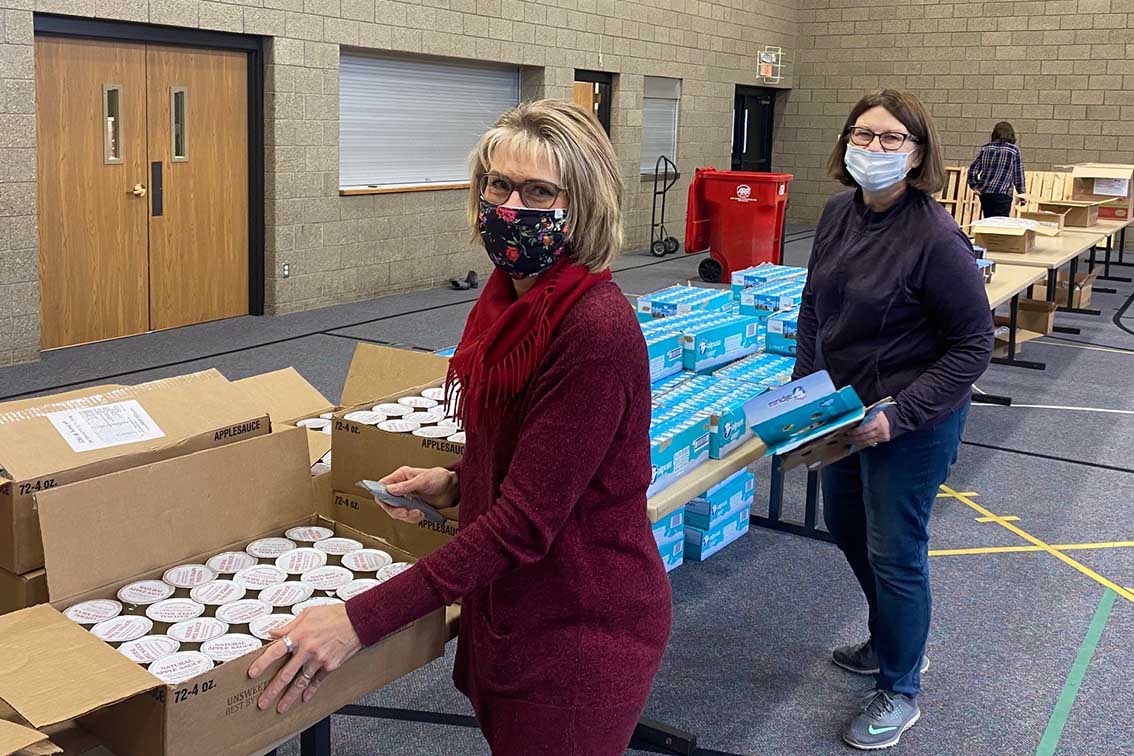 Backpack Attack
Our church partnered with United Way of Alexandria's Backpack Attack program. 40 volunteers packed over 1,000 bags to provide students supplemental food to take home during the holiday break from school. Bags were distributed to three area schools.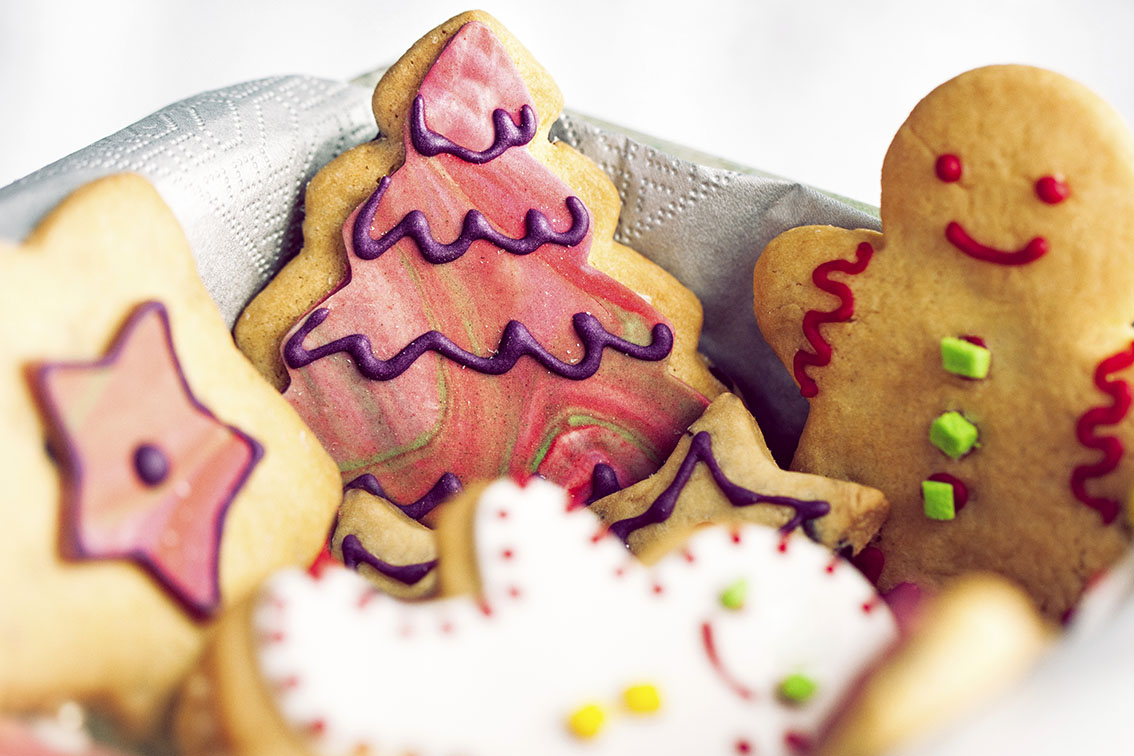 Bake & Take Delivery
Our attendees were encouraged to bring baked goods to neighbors to share the love of Jesus and invite them to our online Christmas Eve worship. Here's one family's experience. "My wife and I brought fresh baked bread to our neighbors. We were so encouraged by the appreciation for the gift of bread and also for the positive response of our church providing an online Christmas experience."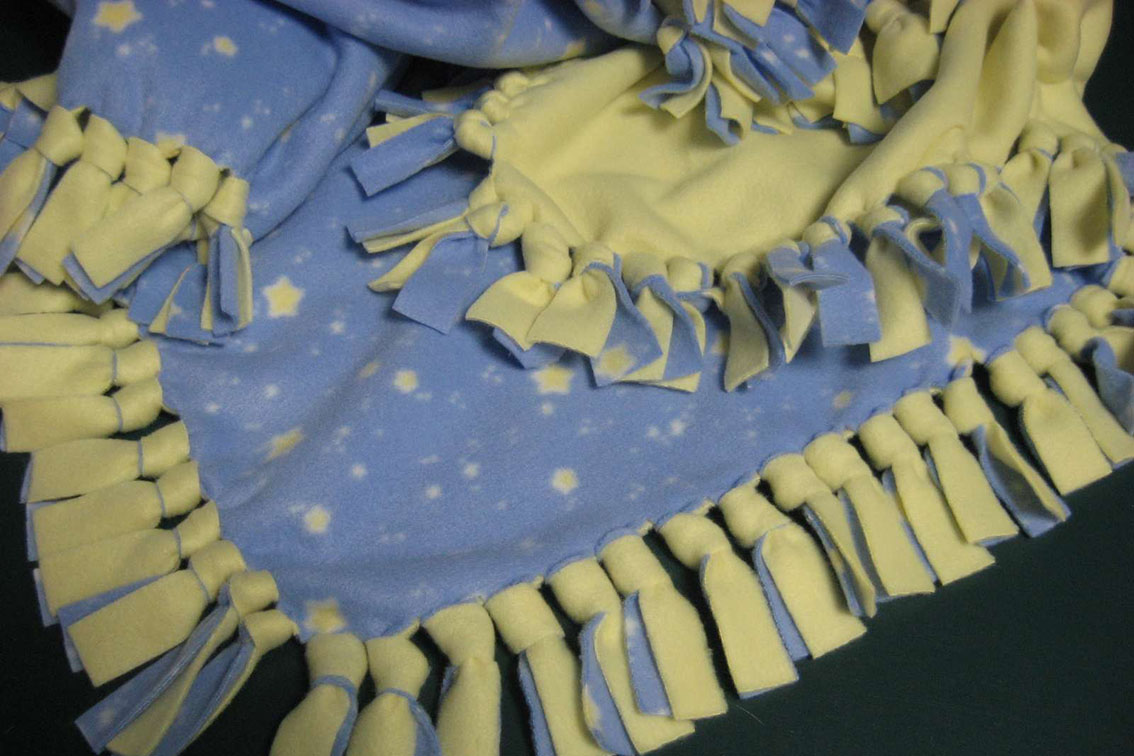 Blankets of Love
A record number of organizations and individuals were blessed through the Blankets of Love ministry this year. A handful of new volunteers from the Salt & Light campaign joined the team to share a warm dose of God's love through embroidered fleece tied blankets. A huge thank you to all who contributed in any way to bring hope, encouragement and to spread the message that God sees, cares for and is present in the midst of these troubling times.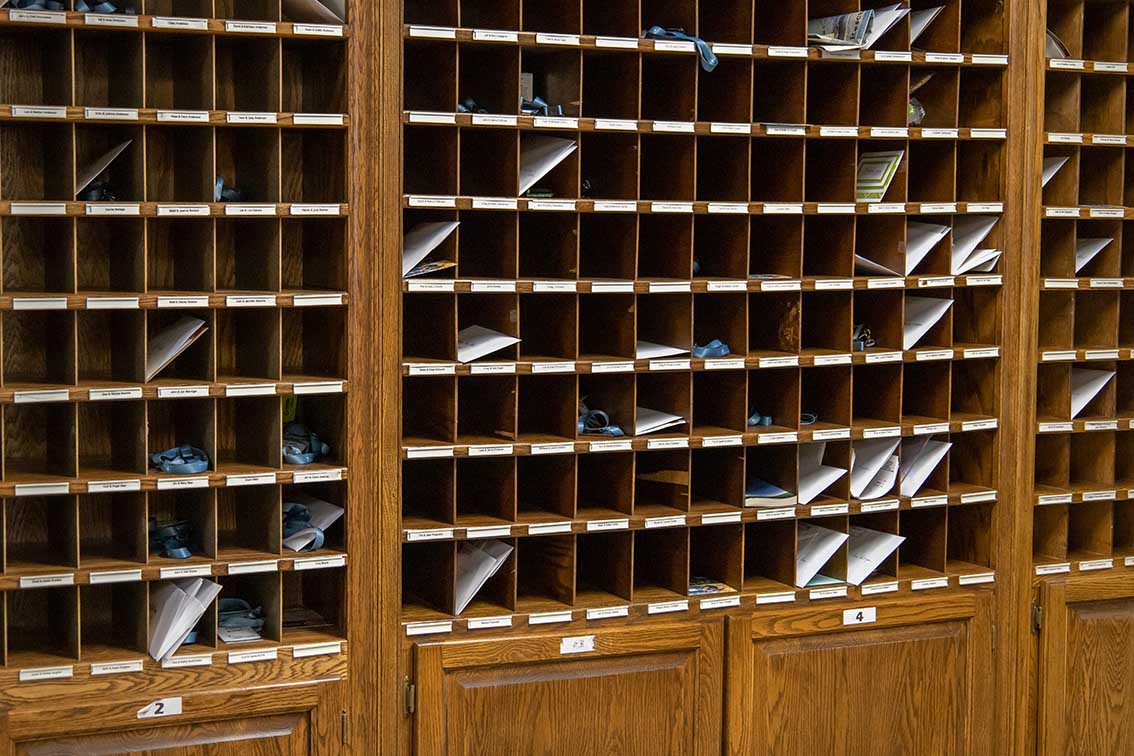 Christmas Cards for Church Mailboxes
Christmas cards streamed in to fill the church mailboxes with Christmas wishes and family updates. Many attendees were excited to join in this ministry to help our church family feel connected and uplifted during this time of celebrating Christmas apart.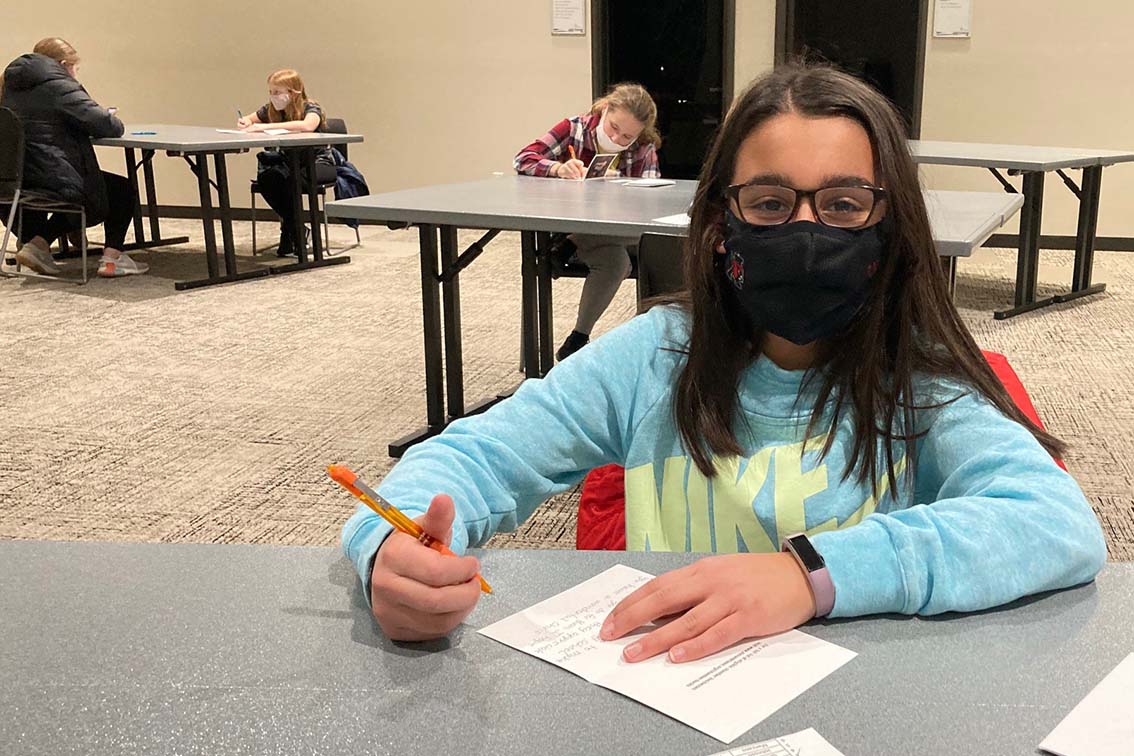 Christmas Cards for High School Teachers
Our Student Ministry partnered with area churches to send handwritten cards and a gift to local school employees as a way of encouraging them during a school year that has been full of challenges. Our middle and high school students wrote encouraging cards to the 160 employees at Alexandria Area High School. The students enjoyed being together with students and leaders, listening to Christmas music and writing the cards in just a couple hours.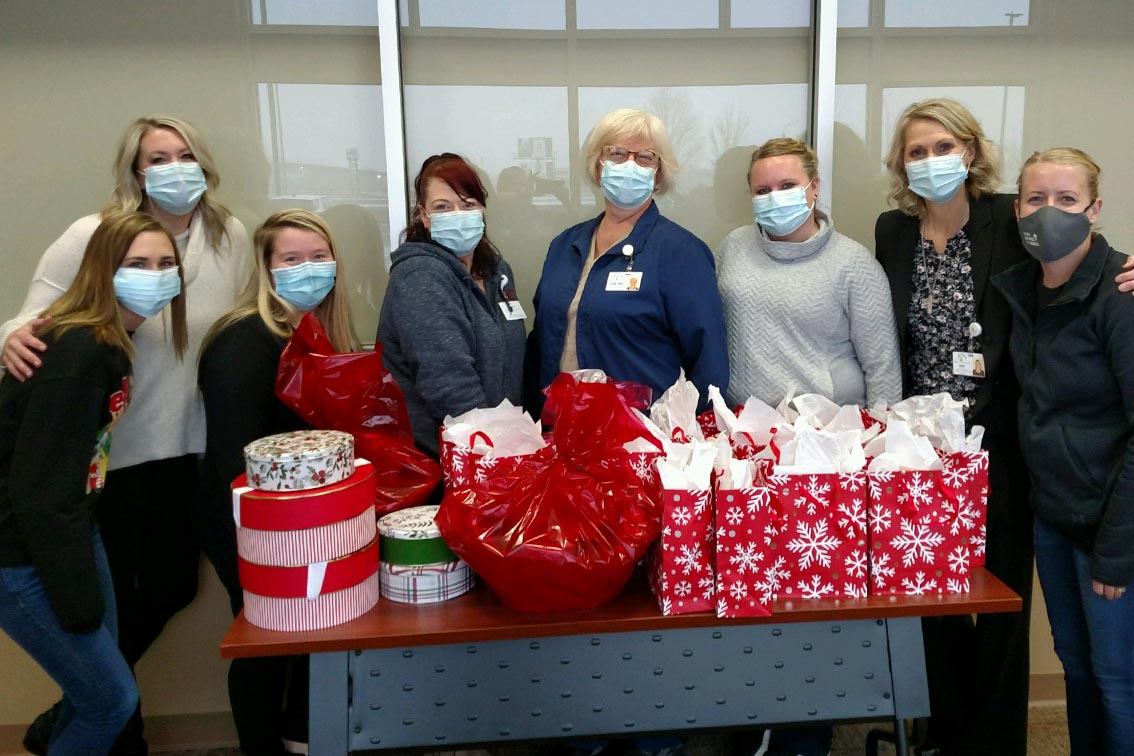 Gift Baskets for Nurses
Our women's ministry focused on blessing caregivers and nurses in our community. Women joined together to write 43 thank you cards to the employees of the Alexandria Assisted Living Center, deliver 23 gift baskets to health care workers and 28 baskets to hospice care workers.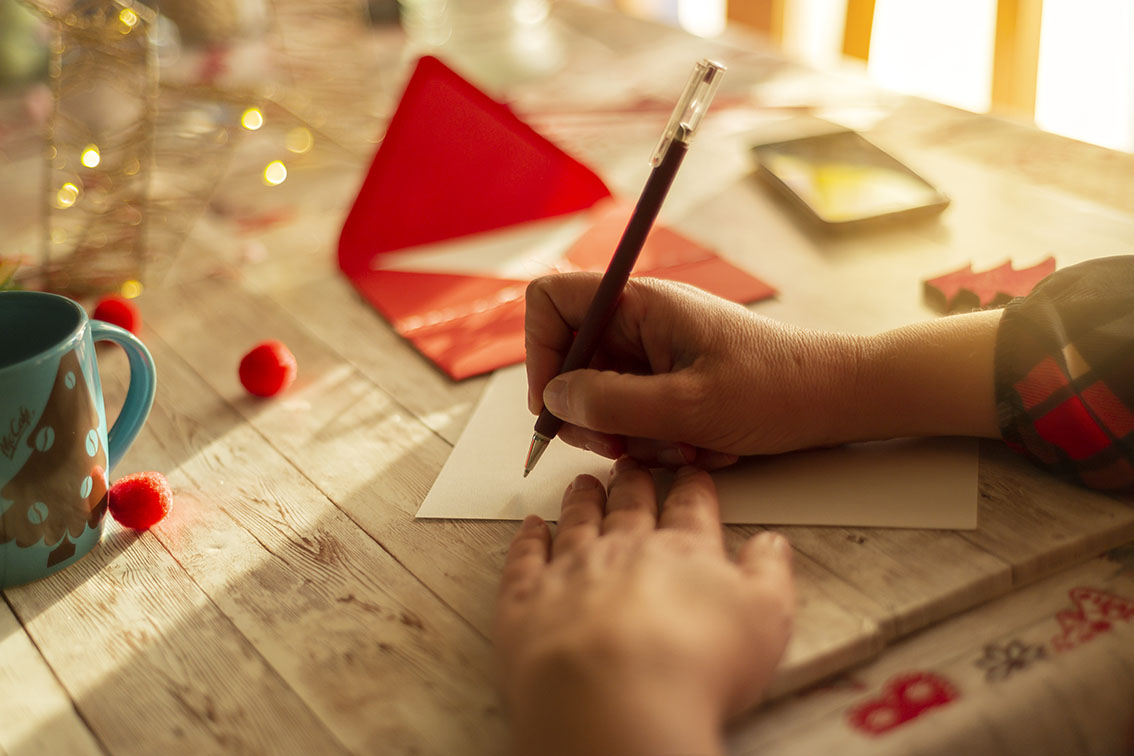 Jail Ministry Cards
Letters of encouragement were written by men and women of our church for those serving time at the Douglas County Jail. Several responses came from inmates and jail staff expressing words of thanks and appreciation. Praise God that in a time of disunity and stress, He brought about a selfless unity within the church to serve Him and to love others.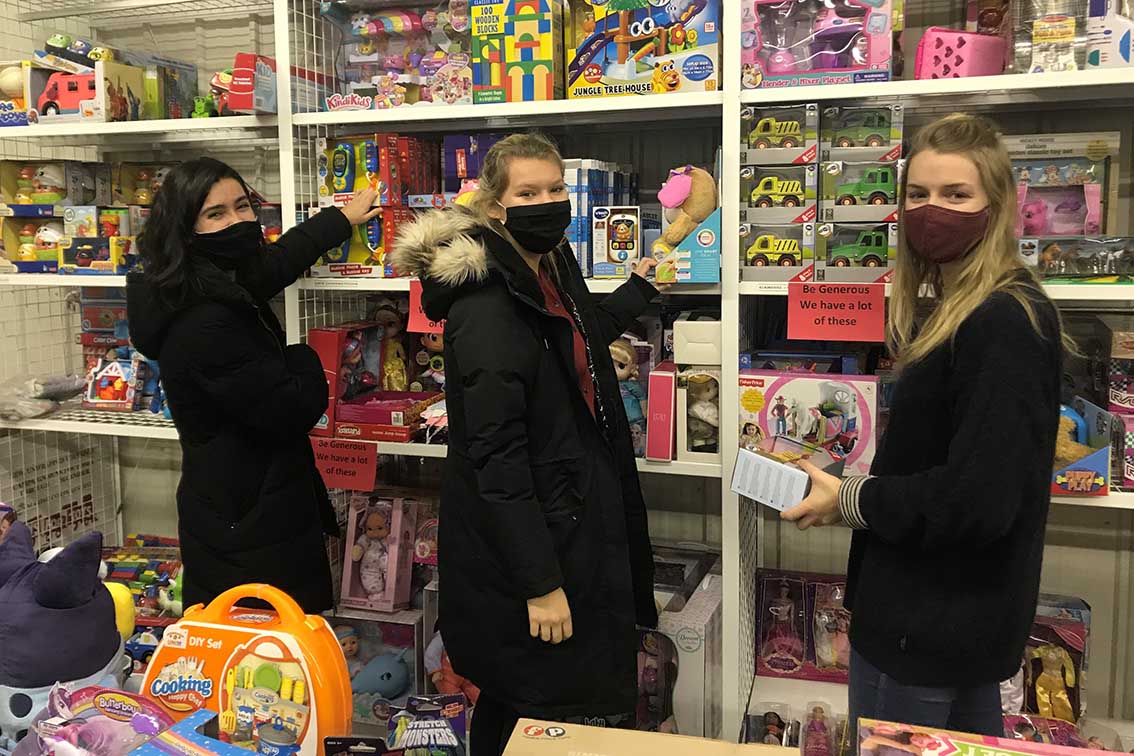 Toys for Kids
Over 25 adult volunteers from our church participated in assembling toy bags and food boxes with the local Marine Corp and Love INC. Toys and food boxes were distributed to 300 families in our community! A member of our congregation, who is involved with the Toys for Kids initiative, expressed his gratefulness to be part of a church that generously gives and cares for people in need.